THANKS FOR ALL THE FISH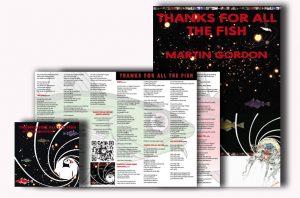 Thanks For All the Fish merch (lyric sheet, sticker, poster and more) can be found right here.
DIRTY POSTERS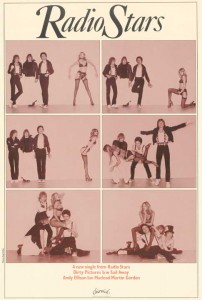 The original Dirty Pictures poster, reprinted at hi-res in all it's early glory. Do not mention the word 'beaver'. Size – 20 x 13 inches (508 x 330 mm). Now that's what I call a large one.

Based tremendously loosely on a photo session by the Goons, featuring Barbara Goalen, The Goalen role is played by luscious, pouting Kelly St John.

NOW AT EUR 10!



WORDS IN YOUR SHELL-LIKE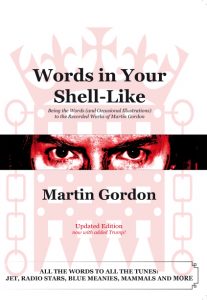 Words In Your Shell-Like - all Gordon's lyrics down the eons, from then until now. This updated edition contains all the words to 160 published Gordon tunes, ranging from Jet via Radio Stars and the entire Mammal series to more recent Trumpery and Gilbert Gordon & Sullivan-ness.

Literally balancing the words are Gordon's anecdotes and musings about the origins and significance of each song. The illustrated book has 174 pages, and copies can be signed on request.

NOW AT EUR 10!




GOD'S ON HIS LUNCHBREAK COMPANION VOLUME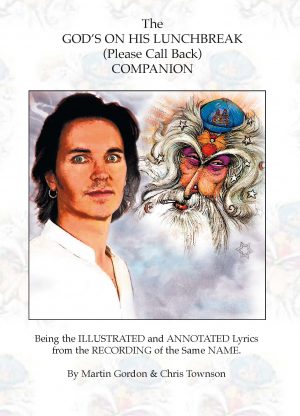 Another book. Martin Gordon (words) & Chris Townson (illustrations), and it's the 'God's on his Lunchbreak Companion Volume'. The volume contains all lyrics from the God album, full background info to all tunes and is lavishly illustrated by Chris. You can't download a book, you know. Well, you could, but not this one.

Currently free with all orders while stocks last!